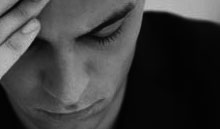 How Counselling Can Help
Counselling provides a safe environment where you can talk freely about issues that are troubling you. Counselling helps you to deal with your problems and aids your personal development. It creates a sense of self-healing. It usually takes place on a one to one basis between you and the counsellor where you are listened to by a skilled and caring professional in a non-judgmental setting.
It's not about telling you what to do nor is there an expectation to change you as a person. Counselling will enable you to explore any emotions you might be feeling or problems which are getting in the way of your daily life or something longer term that has been avoided for whatever reason.
How Counselling Works
Therapeutic talking can help you to understand your feelings from the past and present. This can give you a view of how your attitudes and behaviors influence situations in your life, enabling you to grow and blossom as an individual.
Counselling works on building a good relationship between the client and the counsellor to facilitate you to explore what you bring to the counselling session. Counselling is confidential and allows for a trusting relationship to be formed between the counsellor and the service user.
You will be treated with respect and empathy, aiming for understanding and clarity of your feelings and experiences. It can be difficult to seek help especially if problems are deep rooted which have caused you endless worry. Stress, anxiety and depression can make you feel physically and emotionally unwell.
If you choose to we will work together to look at potential positive changes in your behaviors and attitudes, your goals and your options to help create a better future for you.
During the initial consultation Trinder will work with you to develop an individual plan that suits your needs. In order to get the most from each session it is important to be as honest and open as you can. This will help you to feel in control of the work being done.
---
 Services are provided in English, Punjabi or Hindi.
Book your appointment by contacting Trinder:
07799 646 815
enquiry@letchworth-counselling.co.uk